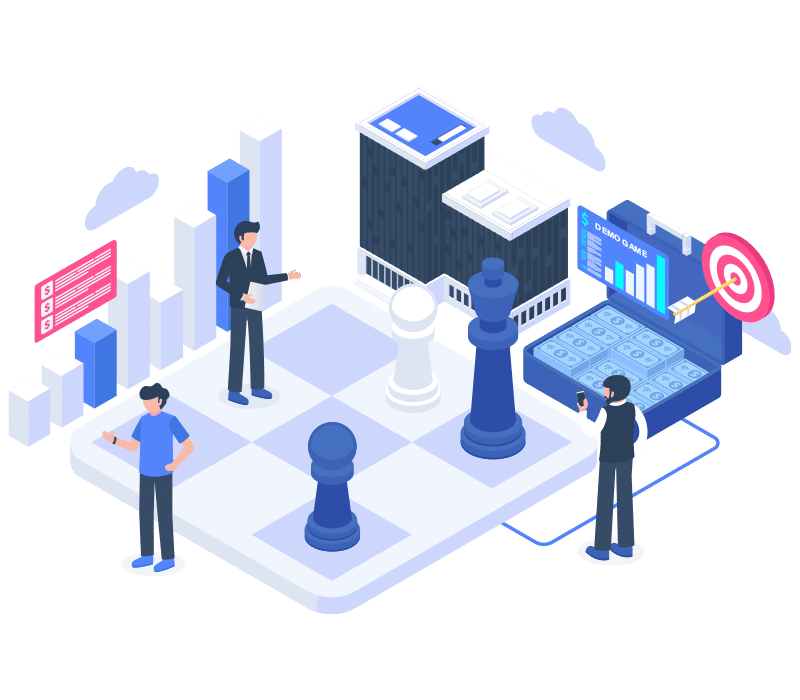 This innovation allows game studios to showcase free-to-play versions of their casino games via affiliate websites whilst being 100% compliant with age verification requirements in regulated markets such as the UK, where age-gating such content is a requirement. This service comes at ZERO COST to game studio partners and publishers.
The Demo Game Server offers publishers FREE, industry-standard age verification for UK visitors, designed to fit the UX of any affiliate portal. We have partnered with 1account, who enjoy one of the best AV pass rates in the industry.
Our tool identifies an affiliate site's visitor by their geo and takes UK users through a slick age verification process. If the visitor verifies as being over 18, they can access and play the demo game immediately – and what's more – they will be able to access demo games across the same site, other portals in the publisher's network and indeed all other sites utilising the Demo Game Server without need for renewed age verification for 90 days – a great shared benefit to using First Look Games.
Non-UK visitors will seamlessly see the demo game load without any age verification, although we have the scope to add this to other markets as required by law.
In short, the Demo Game Server achieves the following:
Cost-Saving for Publishers (it's completely FREE!)
Minimises UX friction on publisher sites
Improves publishers' compliance standards
Saves publishers time by sourcing demo game code from multiple game studio partners in one single place
Protects our game studio partners' gaming licenses
Raises standards in the iGaming industry
Frequently Asked Questions
Here are some Demo Game Server related FAQs.
How does the Demo Game Server work?
First Look Games has built a Demo Game Server, pulling the script from free-to-play demo games on our game studio partners' servers and serving the games behind a geo-IP check, which identifies the location of your website user attempting to play the game. If the player is located in the UK, the user will be presented with an age verification check to complete. The user enters their details, which are then checked using our partner 1account's age verification tool. If the check is successful (ie the user is identified as being age 18 or over), the demo game will load and be playable. If the check is unsuccessful, the user will be shown a gameplay video, minimising friction. If the user is not located in the UK, the demo game will load as normal. As required, we can add age verification for additional markets to the demo game server at any time
How much does the Demo Game Server cost?
Affiliates are able to use industry-approved age verification for FREE. This compares to industry standard £0.20-£1.00 per check, which has proven costly to high trafficking affiliates and a barrier to entry for most.
How do I gain access to demo games and the Demo Game Server at First Look Games?
Once you have registered to First Look Games as a publisher, verified your email address and had your account approved, login to your account and click on your username in the upper right corner of the page. A dropdown will appear. Click the option 'DGS Generator'. If you would like to include your site logo in the DGS, please upload it from this page.
What games are on the First Look Games Demo Game Server?
Our game studio partners are not required to provide demo game code to affiliates as part of their use of First Look Games. Those who have chosen to do so will have the games they serve in their Game Library feature on the Demo Game Server. We will continue to work hard to increase the volume of available games and game providers.
Didn't find what you are looking for? Visit our Support Portal by clicking the button below.